By Brent Stephens on September 17, 2012

As I mentioned in a previous post, I'm sharing lab and student office space with Prof. Paul Anderson in Environmental Engineering. He has been very gracious in allowing me to share the space.
In May of this year, the lab space was a total mess. The Armour College of Engineering at IIT stepped in to help renovate the space. By August, it was completely transformed! See the before, during, and after construction photos below.
Before construction…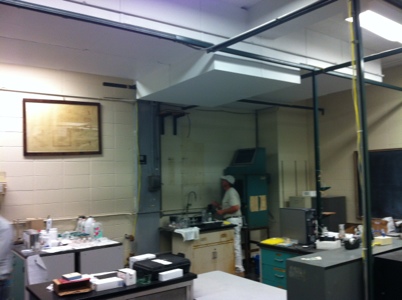 During construction…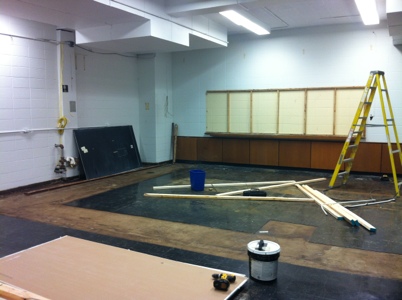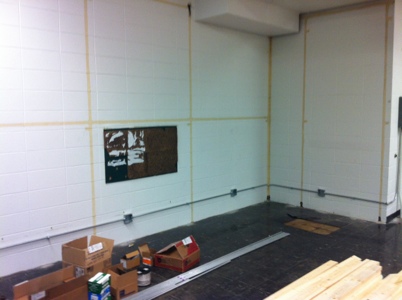 And after construction!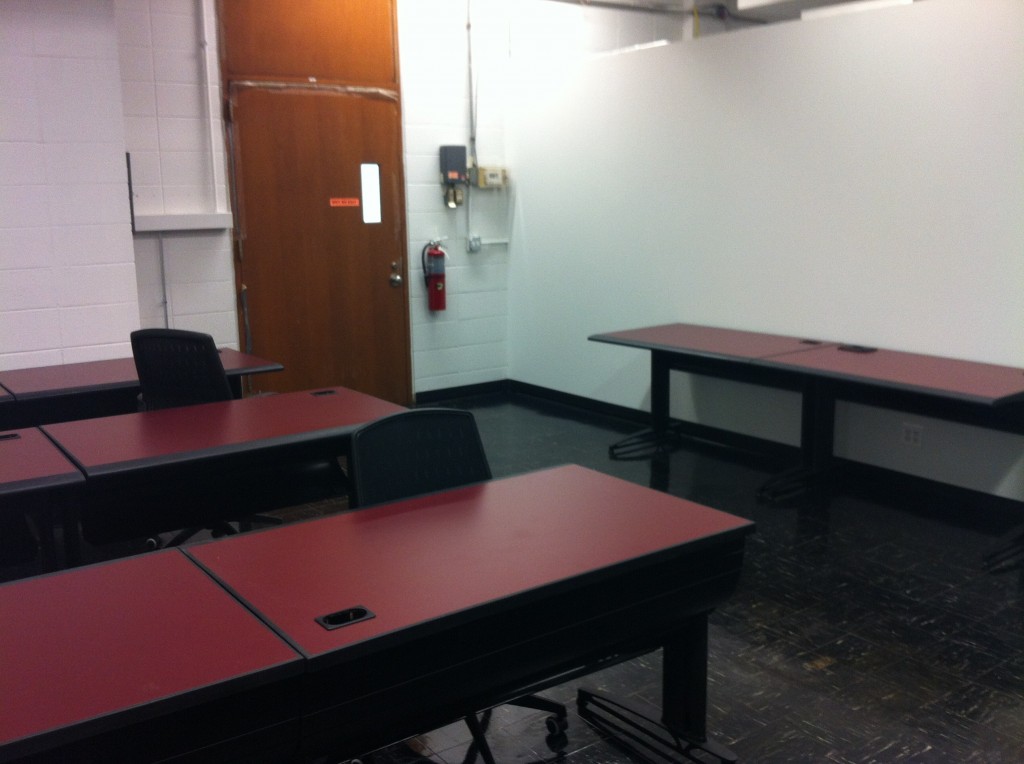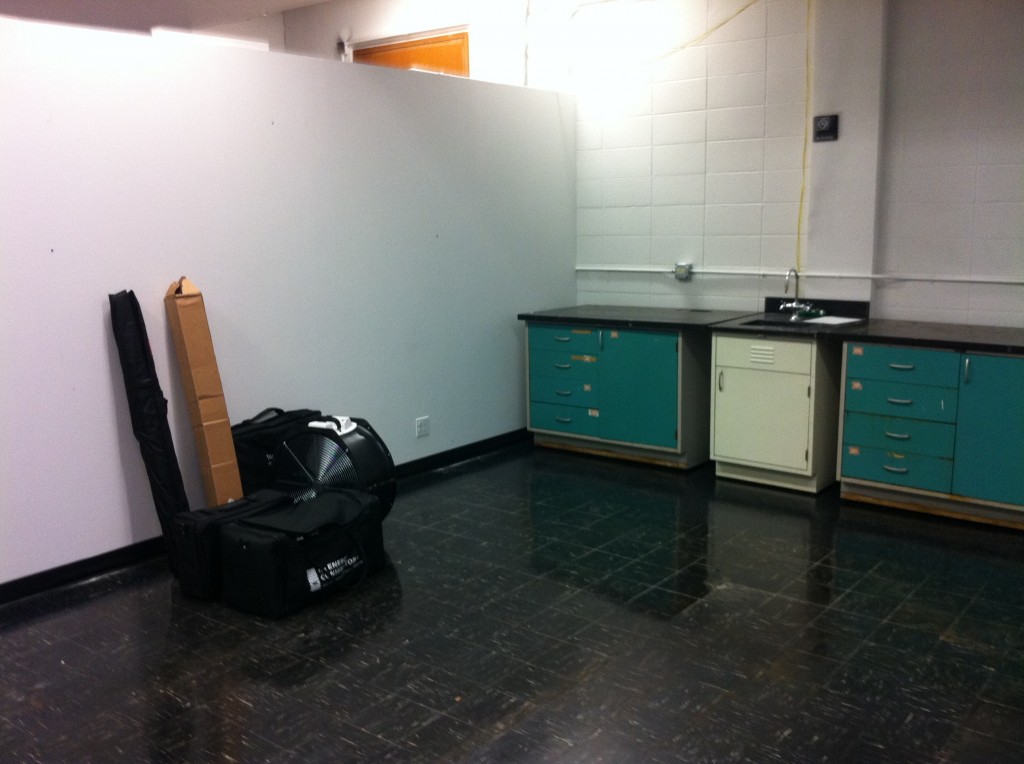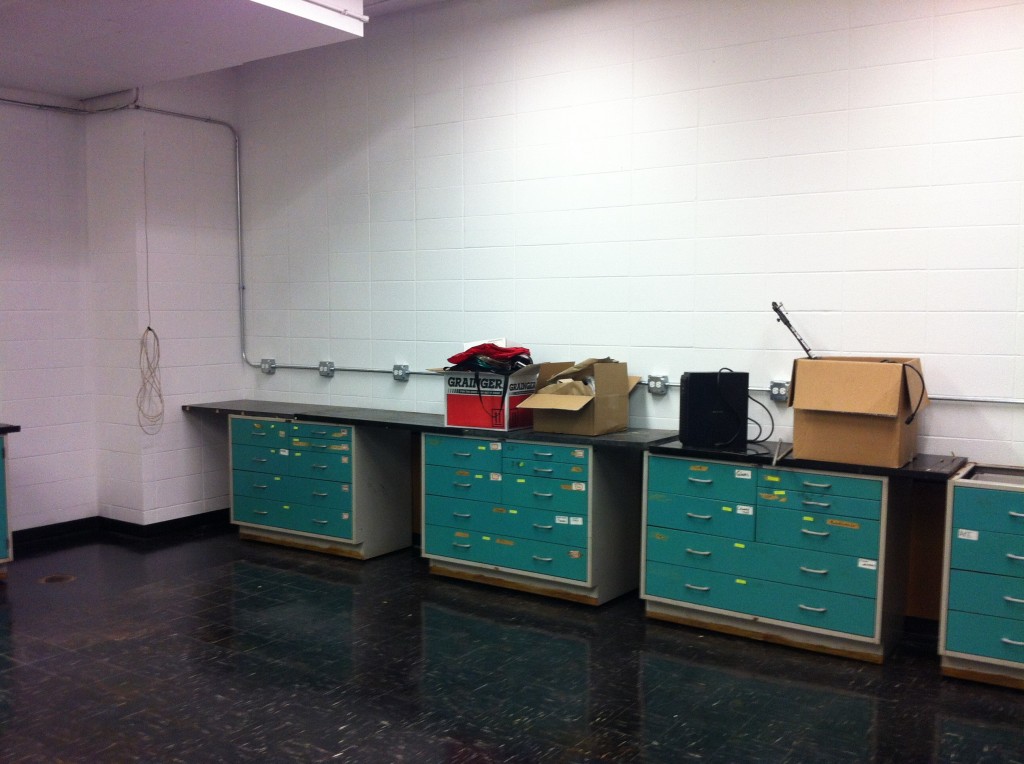 They built a partition wall separating office and laboratory space and purchased a bunch of new student desks and chairs. We still have some work to do refinishing the cabinets and countertops on the laboratory side, but we're getting close!