By Brent Stephens on August 24, 2012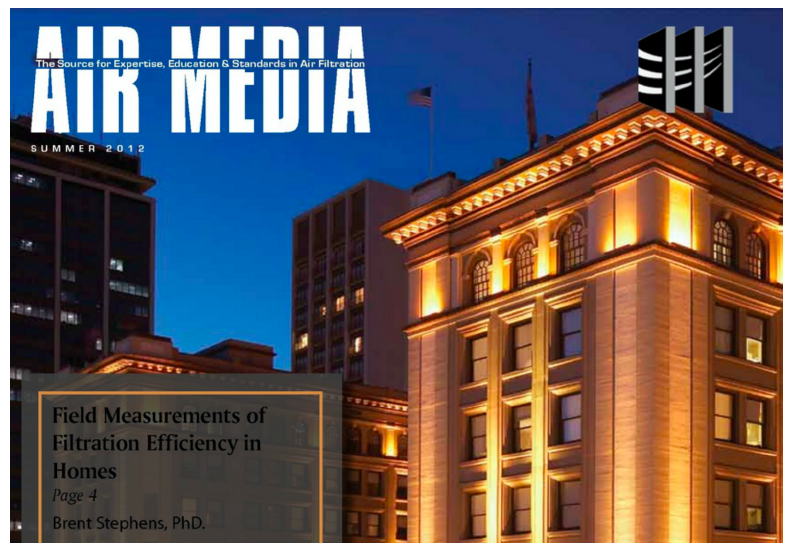 Earlier this summer I wrote an article for the summer 2012 issue of Air Media, a publication by the National Air Filtration Association (NAFA). NAFA and its members have been wonderful, accepting supporters of my work. Many members have become friends, and I always enjoy helping out the filtration industry by collaborating with NAFA and its body of members.
You can read my article, "Field Measurements of Filtration Efficiency in Homes," on page 4 of the current issue. In it I discuss how to perform measurements of particle removal efficiency by HVAC filters in real residential indoor environments and highlight some recent test results.
I really appreciate Al Veeck (of NAFA) and Jim Rosenthal (of Tex-Air Filters) for reaching out and asking me to write this article, as well as my PhD adviser Dr. Jeffrey Siegel for his large contribution to this work.
View Air Media online or download a PDF of the article directly