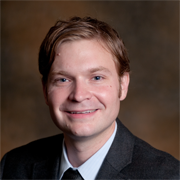 Dr. Brent Stephens
Dr. Brent Stephens is an associate professor in the Department of Civil, Architectural and Environmental Engineering at Illinois Institute of Technology. He received his Ph.D. in Civil Engineering in 2012 and his M.S.E. in Environmental and Water Resources Engineering in 2009, both from the University of Texas at Austin. He also received his B.S.E. in Civil Engineering from Tennessee Technological University in 2007. While at the University of Texas at Austin, Brent was a member of an interdisciplinary National Science Foundation IGERT program in Indoor Environmental Science and Engineering. He was also awarded a Continuing Fellowship from the Graduate School at UT-Austin in 2011. His research interests include energy, environmental, and sustainability issues within the built environment. Much of his work has focused on developing novel methods of measuring and analyzing energy use and air quality in buildings. He teaches classes in architectural and environmental engineering at IIT, including CAE 331/513 Building Science, CAE 463/524 Building Enclosure Design, and ENVE 576 Indoor Air Pollution.
Dr. Stephens is a member of the International Society of Indoor Air Quality and Climate (ISIAQ), the American Society for Heating, Refrigerating and Air-conditioning Engineers (ASHRAE), the International Society of Exposure Science (ISES), the American Association for Aerosol Research (AAAR), and the National Air Filtration Association (NAFA).
IIT homepage | Email | CV (Updated May 2016) | Google Scholar
Postdoctoral Researchers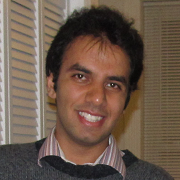 Parham Azimi, Ph.D.
Ph.D. Environmental Engineering, Illinois Institute of Technology, 2016
Advances in indoor aerosols: Infectious aerosol risk modeling, transport, and control
Ultrafine particle emissions from 3D printers and control strategies
Ph.D. Students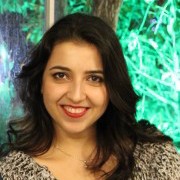 Torkan Fazli
Ph.D. Candidate, Civil Engineering
Particle air filtration: performance and implications
Climate change, indoor air, and chronic health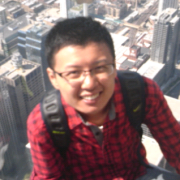 Haoran Zhao
Ph.D. Candidate, Environmental Engineering
Transport of outdoor pollutants into the indoor environment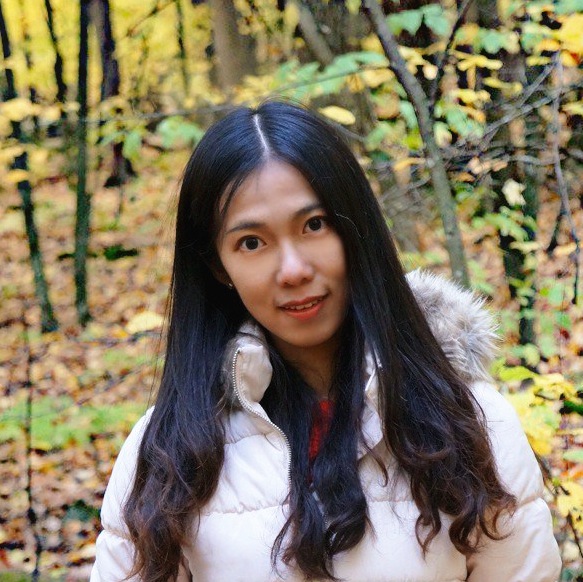 Dan Zhao
Ph.D. Candidate, Environmental Engineering
Modeling the impact of residential HVAC filtration on indoor particle concentrations
Pollutant emissions from 3D printers
Succession of microbial community composition on building surfaces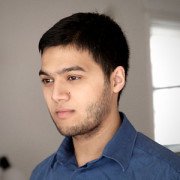 Akram Ali
Ph.D. Candidate, Civil Engineering
The Open Source Building Science Sensors (OSBSS) project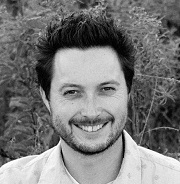 Tommy Zakrzewski
Ph.D. Candidate, Civil Engineering
Advancing Commercial Building Distributed Thermal and Electrical Energy Distribution Design Sizing and Performance Optimization Methods for Microgrid Applications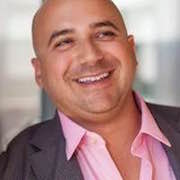 Jeff Boyer
Ph.D. Candidate, Civil Engineering
Master's Students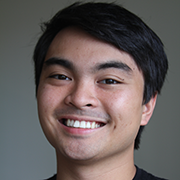 Patrick Kevin Cueto
M.S. Candidate, Architectural Engineering
Sustainable urban agriculture systems
Comparison of sustainability metrics for buildings
Undergraduate Students
None currently
Research Associates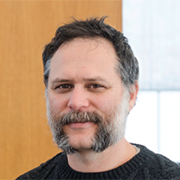 Rodger Cooley
Adjunct Assistant Professor, College of Architecture
Sustainable urban agriculture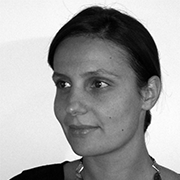 Edoarda Corradi
MAS, Architectural Engineering, IIT, 2011
Architectural design, building energy modeling, natural ventilation
Former Members
Former Postdoctoral Researchers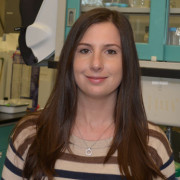 Stephanie Kunkel
Ph.D., Biology
Postdoctoral Fellow, Environmental Engineering
Indoor bioaerosol fate, transport and control: Implications for infectious disease transmission
Former Ph.D. Students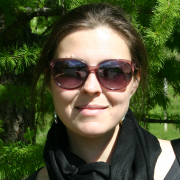 Irina Susorova
Ph.D., Architecture, Spring 2013 | Download dissertation (pdf)
Evaluation of the effects of vegetated facades on thermal performance and building energy consumption
Former Master's Students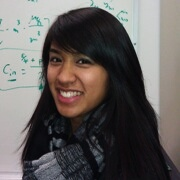 Tiffanie Ramos
M.S. Candidate, Environmental Engineering | Download thesis (pdf)
Building science and occupancy factors impacting the microbial community inside a hospital for the Hospital Microbiome Project
Starr-Fieldhouse Fellowship winner, 2012-2013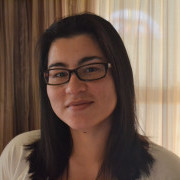 Honnie Leinartas
M.S. Candidate, Civil Engineering
Optimizing energy efficiency retrofits for existing housing in Chicago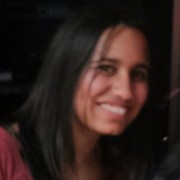 Zeineb El Orch
M.S., Civil Engineering, Summer 2013 | Download thesis (pdf)
Modeling indoor particles of outdoor origin across the U.S. residential building stock
Life cycle costs of duct design in residences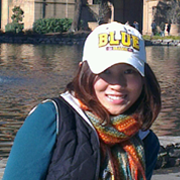 Meng Ju (Mackenzie) Lin
MAS Candidate, Mechanical Engineering
Construction of a hot box thermal testing facility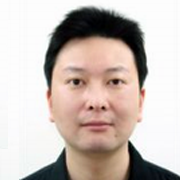 Jun Lu
MAS Candidate, Mechanical Engineering
Development and validation of a hot box thermal resistance testing facility for building enclosure materials
Former Undergraduate Students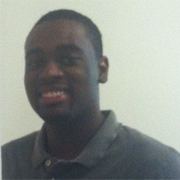 Deion Debose
B.S. Candidate, Civil Engineering
Open source building science sensor development
Hot box thermal lab development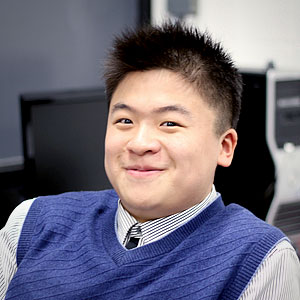 Boyang "Bobo" Dong
B.S. Candidate, Electrical and Computer Engineering
Open source building science sensor development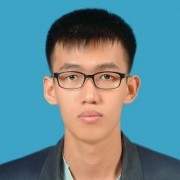 Joseph Chee Poh Huan
B.S. Candidate, Electrical Engineering
Wireless open source building science sensor development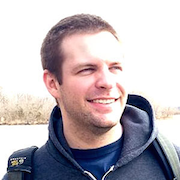 Zack Zanzinger
B.S. Candidate, Architectural Engineering
Open source data collection systems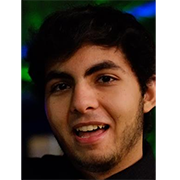 Jihad Zeid
B.S. Candidate, Chemical Engineering
Transport of outdoor pollutants into the indoor environment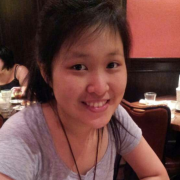 Rou Yi Yeap
B.S. Candidate, Chemical Engineering
Modeling the impacts of filter fouling on energy consumption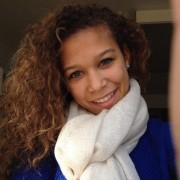 Nina Townley
B.S. Candidate, Architectural Engineering
Validation of a hot box thermal resistance testing facility for building enclosure materials
Building science measurements in an unoccupied apartment unit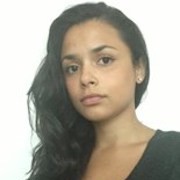 Dina Curioni
B.S. Candidate, Architectural Engineering
Building science measurements in an unoccupied apartment unit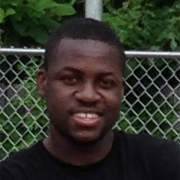 Laurit Dide
B.S. Candidate, Civil Engineering
Building science measurements for the Hospital Microbiome Project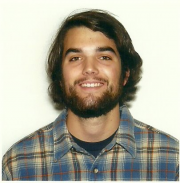 Ben Wachholz
B.S., Civil Engineering, Spring 2013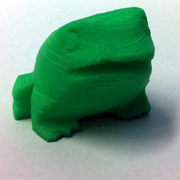 Hailey Kunkel
B.S. Candidate, Civil Engineering
Modeling life cycle costs of duct designs in residences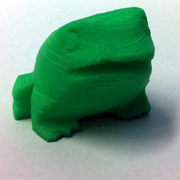 Utsav Gandhi
B.S. Candidate, Chemical Engineering
Economic impacts of indoor air pollution in developing countries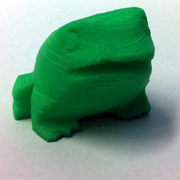 Matthew Thomas
B.S. Candidate, Civil Engineering
Designing a test duct for particle removal efficiency of HVAC filters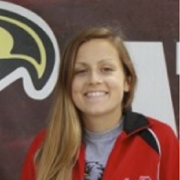 Sara Glade
B.S. Candidate, Chemical Engineering
Emissions and control of ultrafine particles from desktop 3D printers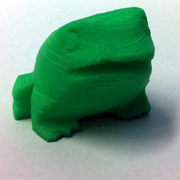 Roxanne Myers
B.S. Candidate, Civil Engineering
Validation of a hot box thermal resistance testing facility for building enclosure materials
Pets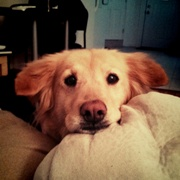 Riley Stephens
Ph.D. Candidate, Chasing Squirrels and Eating Bugs
RIP 2006-2017